Escama: Discover the culinary philosophy behind Escama's dishes.
Food & Drink
Our Top Experiences and Tours in Mexico:
If youʻre booking your trip to Mexico last minute, we have you covered. Below are some of the top tours and experiences!

Located in the heart of Tulum,

Escama

is a restaurant that has conquered the hearts of diners with its culinary philosophy and its focus on seafood. We spoke to the Escama team to find out more about their kitchen, their sustainable practices, and their future plans.

Honest Kitchen and care are the fundamental pillars in

Escama

. Each ingredient used in its dishes is carefully selected and its traceability is supervised from its origin to the dish that is served to diners. This ensures that freshness and quality are present in every bite.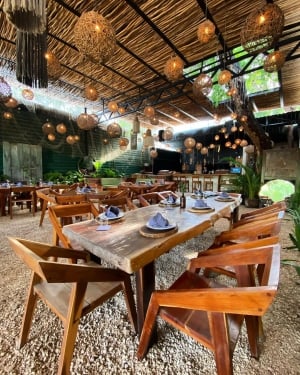 Escama's menu highlights local ingredients from the region, celebrating the authentic flavors of Tulum. Fresh fruits and vegetables, Caribbean lobster and local fish are the basis of its gastronomic concept. These ingredients are creatively incorporated into each culinary creation, highlighting their natural flavors and surprising the most demanding palates.
The cooking style is described as signature, with a strong influence from contemporary Mexican cuisine and the traditional recipes of Mexican grandmothers. This fusion results in unique and authentic dishes that capture the very essence of Mexican cuisine in every bite.
Among diners, the zarandeado fish, fresh oysters and marinated pork shank are some of the most popular dishes. These authentic dishes, cooked to perfection in their wood-fired kitchen, highlight the flavors and textures that visitors fall in love with.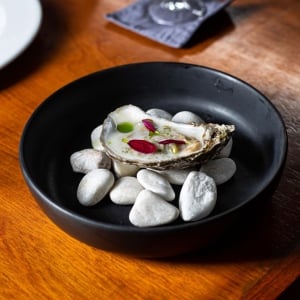 For those looking for a unique culinary experience in
Escama
, it is recommended to try the "Arroz Escama". This dish is inspired by the seafood of the region and perfectly combines a homemade shrimp broth with rice, butter, organic tomatoes and a selection of fresh seafood. It is a delicious display of the culinary mastery and attention to detail that characterize this wonderful restaurant.
In terms of sustainability, Escama works with fish and shellfish from sustainable sources from suppliers in the area, who are in charge of guaranteeing quality and responsible fishing at each stage of the process. This concern for the environment and responsible consumption is evident in each dish served.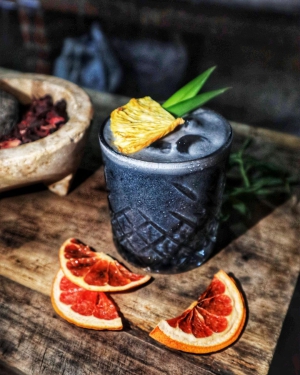 Creativity and innovation are key elements in Escama's kitchen. For the creation of new dishes, the team studies gastronomic trends, analyzes seasonal products and works together to create innovative ideas.
Likewise, it makes sure to satisfy the needs and preferences of different types of diners, offering various vegetarian and vegan options on its menu.
If you have not yet had the opportunity to visit Escama, we invite you to immerse yourself in this unique culinary world. Order the fresh oysters, enjoy them with a good wine from their select cava and let yourself be carried away by an evening full of flavors and unforgettable experiences in their cozy sea canteen.
Each dish served at this restaurant reflects a commitment to the community and respect for local ingredients. It is a true culinary treasure that you must discover on your next visit to Tulum.