5 all-inclusive hotels that you will love in the Riviera Maya
Adventure Editorial Family Fun Food & Drink Hot List Mini Break Retreats & Relaxation
Choosing a hotel is never easy. You search the internet and there are so many options that you end up completely overwhelmed just thinking which one will be the ideal one. To that we must add that you need to plan what to do in your destination, the budget and if everyone who travels with you will be satisfied with these decisions. But this is where
My Guide and the all-inclusive hotels will save you from the stress of planning
and you will only have to relax, sunbathe and order as many cocktails as you like ... doesn't that sound incredible?
Here are our recommendations:
1. Grand Velas Riviera Maya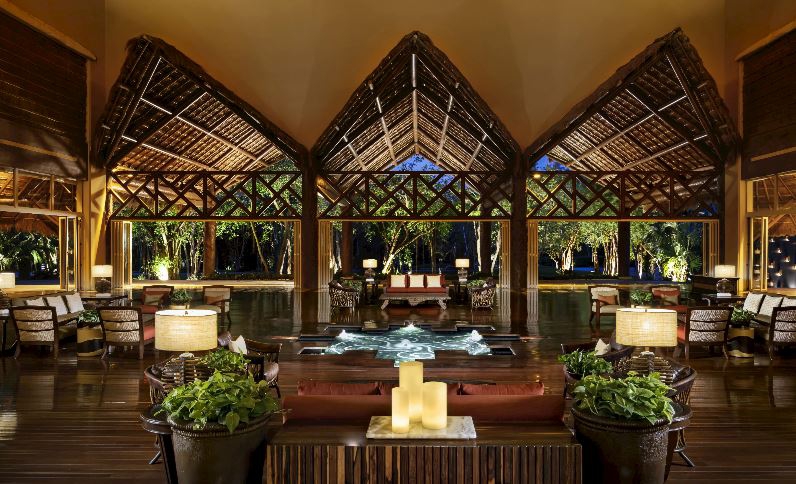 Credit: rivieramaya.grandvelas.com
Let's start with a classic from Playa del Carmen. What do you want to eat? Because surely one of the 8 restaurants that this hotel has will have it.
Bored of the 5 bars? Don't forget there is a sixth in the pool.
Are you going as a family? There are activities for all ages. Are you going as a couple? There are romantic plans. Here they even offer you a personal concierge. That's the good life and if you click
here
, you can make your reservation.
2. Le Blanc Spa Resort Cancun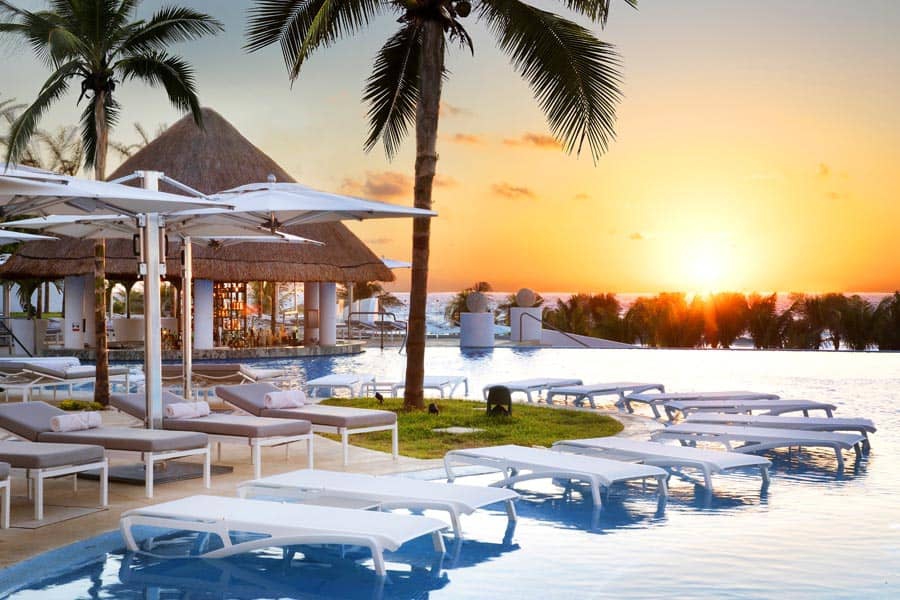 Credit: leblancsparesorts.com
This luxurious hotel allows you to do absolutely nothing if you want to.
Rooms have double whirlpool hot tubs, alcohol dispensers, 24-hour room service, and your own butler.
Do you want to activate? They have tours where you can visit Mayan ruins, snorkel and even swim with dolphins. Do you want more? The hotel gym is open from 6 in the morning until 11 at night. They are super equipped with all the equipment you need, but if that is not enough, they also have TRX sessions, spinning classes and Pilates.
3. Excellence Playa Mujeres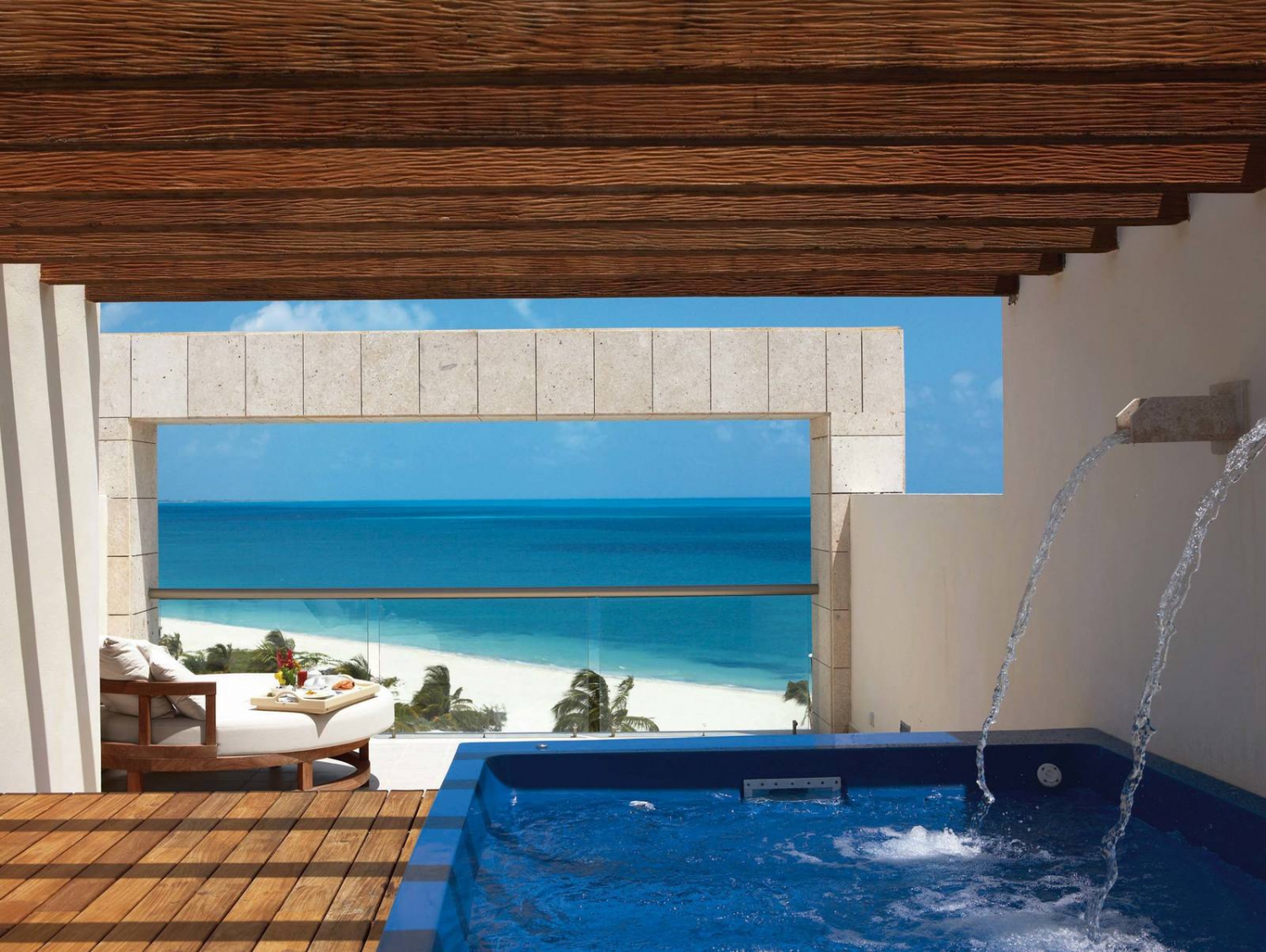 Credit: excellenceresorts.com
Children are not accepted here so it is ideal for couples. Its design and architecture make it a super romantic place. You can choose if your room will have a view of the beach, the pool or,
if you want something more intimate, you can even choose two-story rooms that have rooftop pools
. And if we are going to take love to the extreme, you can also plan your wedding in this place, where you can choose if you want the sea in the background, a room or under a beautiful stone kiosk. It doesn't matter if you visit this place for a vacation or a wedding, everything you need is here.
4. Iberostar Selection Cancun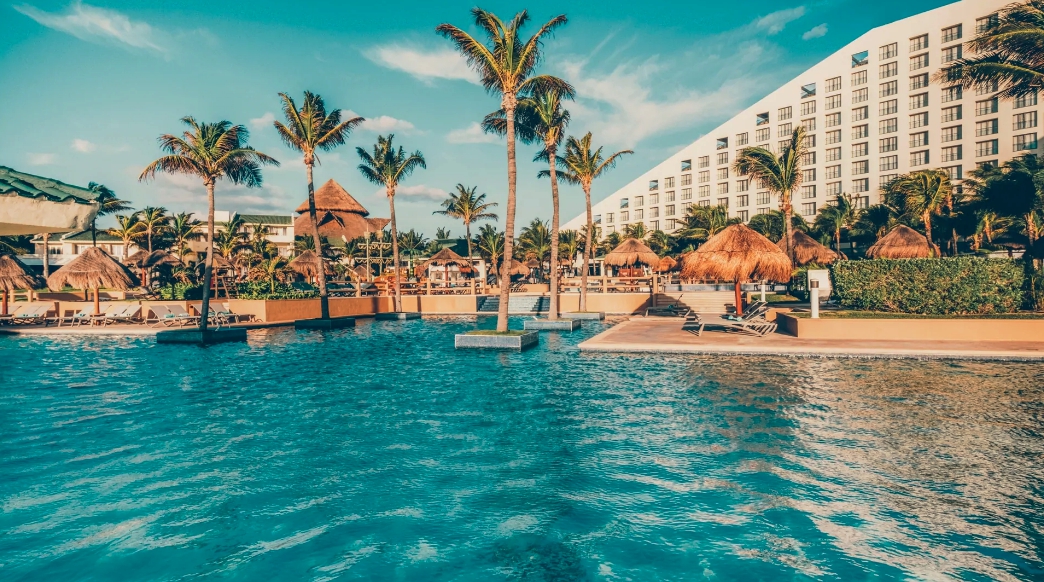 Credit: iberostar.com
This spectacular Cancun hotel is focused on making guests' happiness. For children they have the Star Camp program, where they can cook, make short films, decipher hieroglyphs, dance on the mini-disco and have fun on Aquafun, which is a pirate ship with slides. For adults they offer 8 bars, some even themed.
You will also find hydromassages, facial masks, organic mud treatments, essential oils, chocolate, fruits
... also, of course, there is a golf course, dance classes, cooking classes... Do you want to book now? Click
here
.
5. Fairmont Mayakoba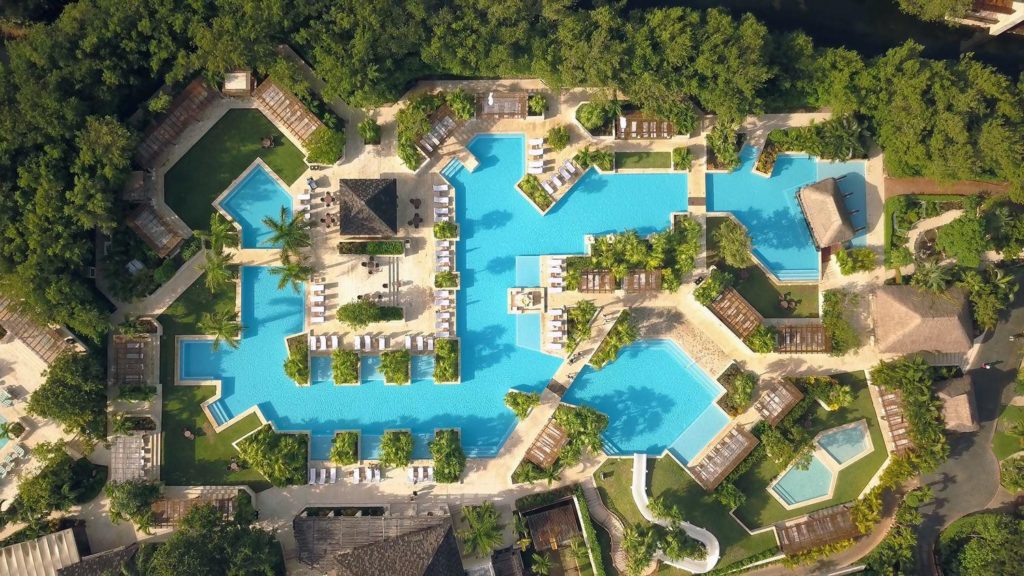 Credit: fairmont-mayakoba.com
With 45 acres of land, the views of this place will blow your mind, plus there are many activities in this place: walking tours or with BMW motorcycles, scenic boat tours, kayaking, catamaran, tennis, golf, visiting coral reefs, culinary activities, beach soccer tournaments, running club, even
sand castle contests!
Getting bored in this hotel is impossible.
So now you know, 5 incredible options to enjoy the Riviera Maya in
the best all-inclusive hotels
in the area. Visit our
Hotels
section, choose your favorite and book directly on our platform.