5 hotels where you can have the wedding of your dreams in the Riviera Maya
Editorial Hot List Inspiration Parties Seasonal Celebrations
Imagine it: the sound of the sea, some spectacular photos, cold drinks in front of the sunset, the peace that comes from being on the beach
(believe me: you will need it), having a couple of holidays with your guests ... just like that could be your wedding on the beach. Doesn't that sound amazing? It is!
And
fortunately the hotels are super prepared to help you have an incredible day
, so we will tell you about the best hotels in the Riviera Maya to get married:
1. Barceló Maya Palace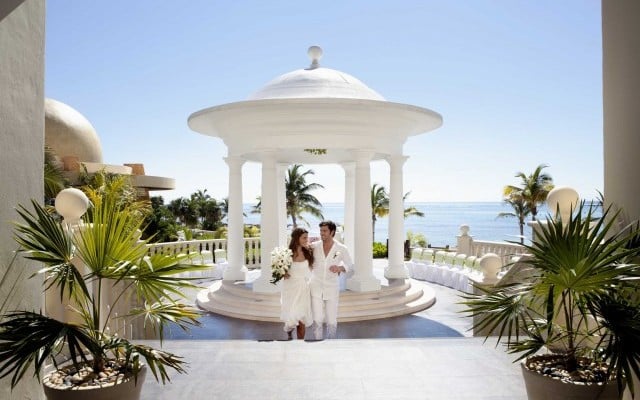 Gazebo Azul
Credit: Barceló Maya Palace
In this hotel you will find all the customization that you want, they not only offer
civil weddings
but
several religions and even, if you want, themed weddings
. In your options is a gazebo overlooking the ocean, on the beach or in a chapel. They also have rooms and gardens where you can continue the party. If you dream of a beautiful wedding in Playa del Carmen, click
here
for more information.
2. El Dorado Maroma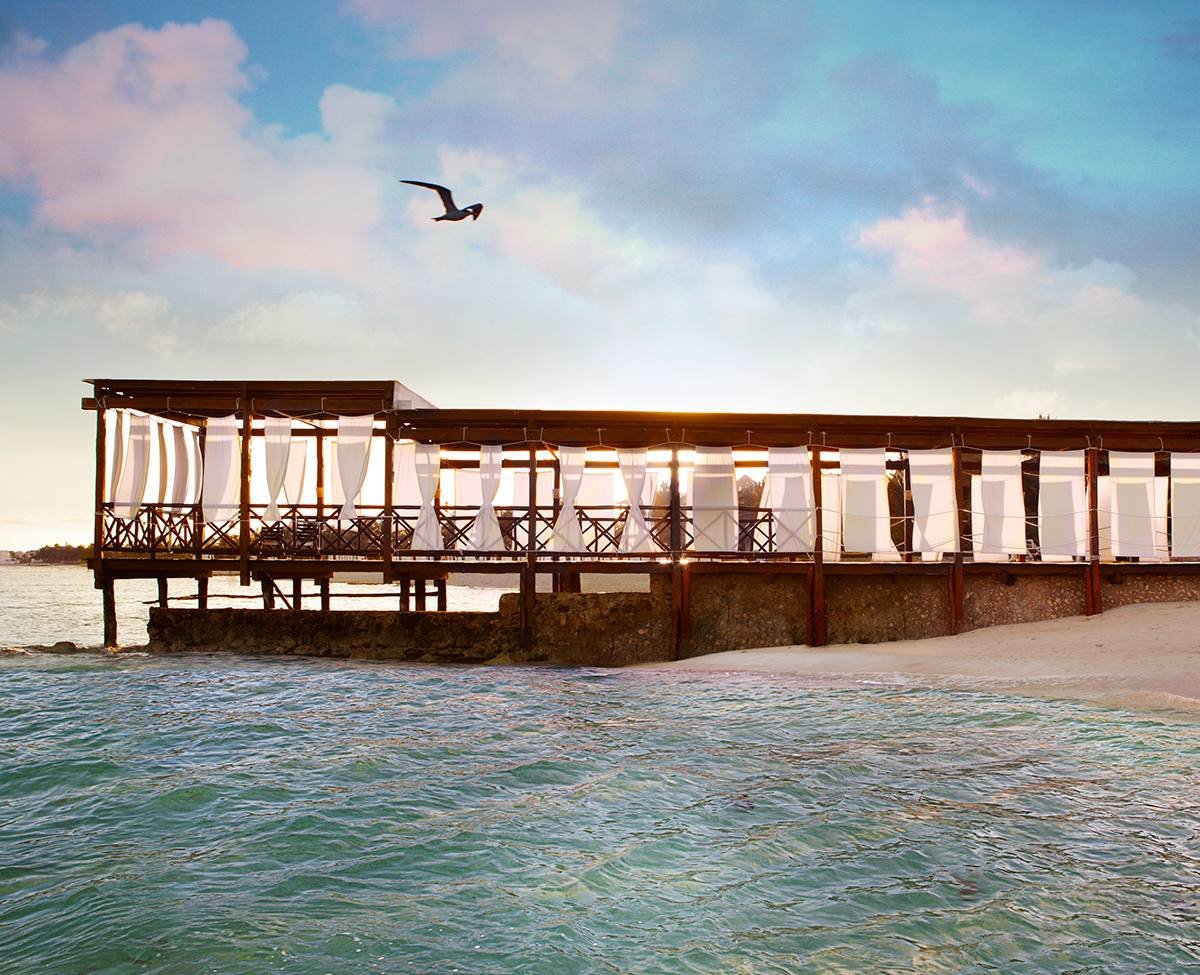 Bungalows on the water
Credit: El Dorado Maroma
If you want a luxurious experience, this place is the one. They stand out for their
gourmet food, the beautiful rooftop terrace as well as honeymoon bungalows over the water
. They have several wedding specialists who will help down to the last detail; It doesn't matter what type of wedding or what decoration you want: they will have it for you. In addition, Maroma beach has been named several times by different media as one of the most beautiful beaches in the world.
3. Grand Palladium White Sand Resort & Spa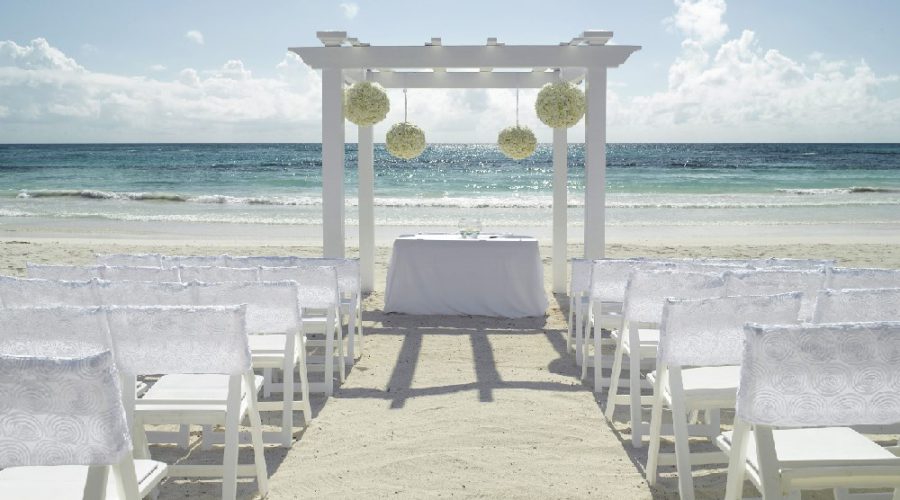 Beachfront Ceremony
Credit: Grand Palladium White Sand Resort & Spa
The architecture of this hotel will enchant you:
super high ceilings, marble floors, modern but elegant decoration
. In addition, the beautiful views of the beach, being surrounded by the entire natural ecosystem of the Caribbean and gigantic pools will only add to the great experience of getting married at this hotel, which is very well located between Tulum and Playa del Carmen. Click
here
if you want to book now!
4. Banyan Tree Mayakoba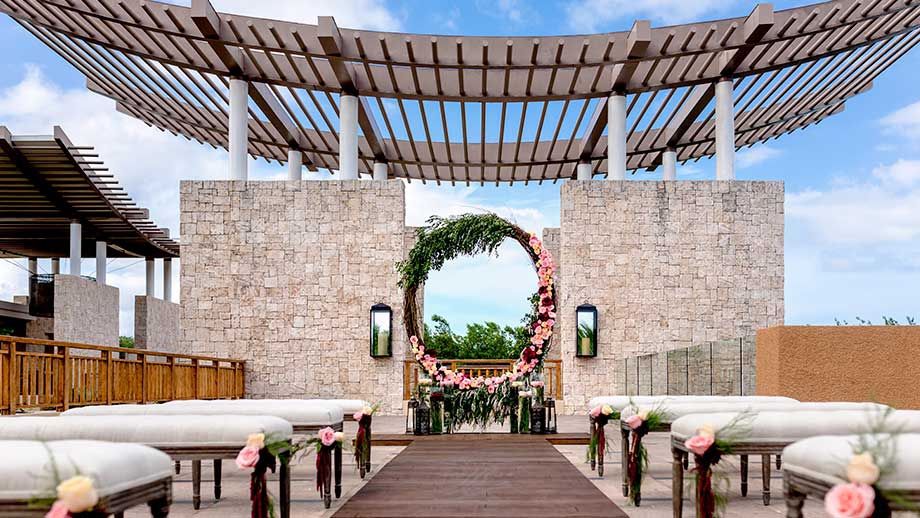 Lobby Terrace
Credit: Banyan Tree Mayakoba
To convince yourself to say yes in this hotel you only need to see a couple of photos of the 6 spaces they have for weddings: all are beautiful,
incredible lighting, beautiful views and with a variety of menu ranging from traditional Mayan dishes to gourmet Thai food
. They will also help your family and guests to plan a mini vacation on the days they decide to stay at this hotel. Super recommended!
5. The Beach Tulum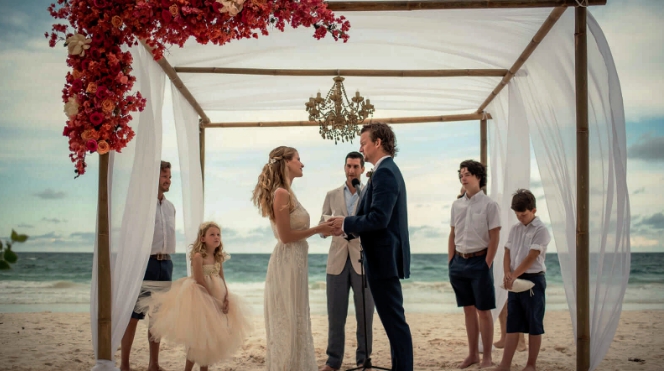 Intimate Wedding
Credit: The Beach Tulum
Here they will help you with the accommodation of your guests, a welcome party and a farewell brunch. You will not have to worry about anything: they take care of having
photos, videos, flowers, makeup, music and even gifts for the guests. Small or large weddings, they know how to solve everything.
They even have packages for marriage proposals, so this hotel can accompany you from start to finish in your love story.
If you are ready to say yes in front of the sea,
explore the
Hotels
section in MyGuide to know the characteristics of each one and book a visit as soon as possible. While there you will be able to talk with the hotel team who we are sure will be happy to plan this special day together with you. The best part? Once you have scheduled your wedding date,
you can provide all your guests with their hotel reservations through our services.