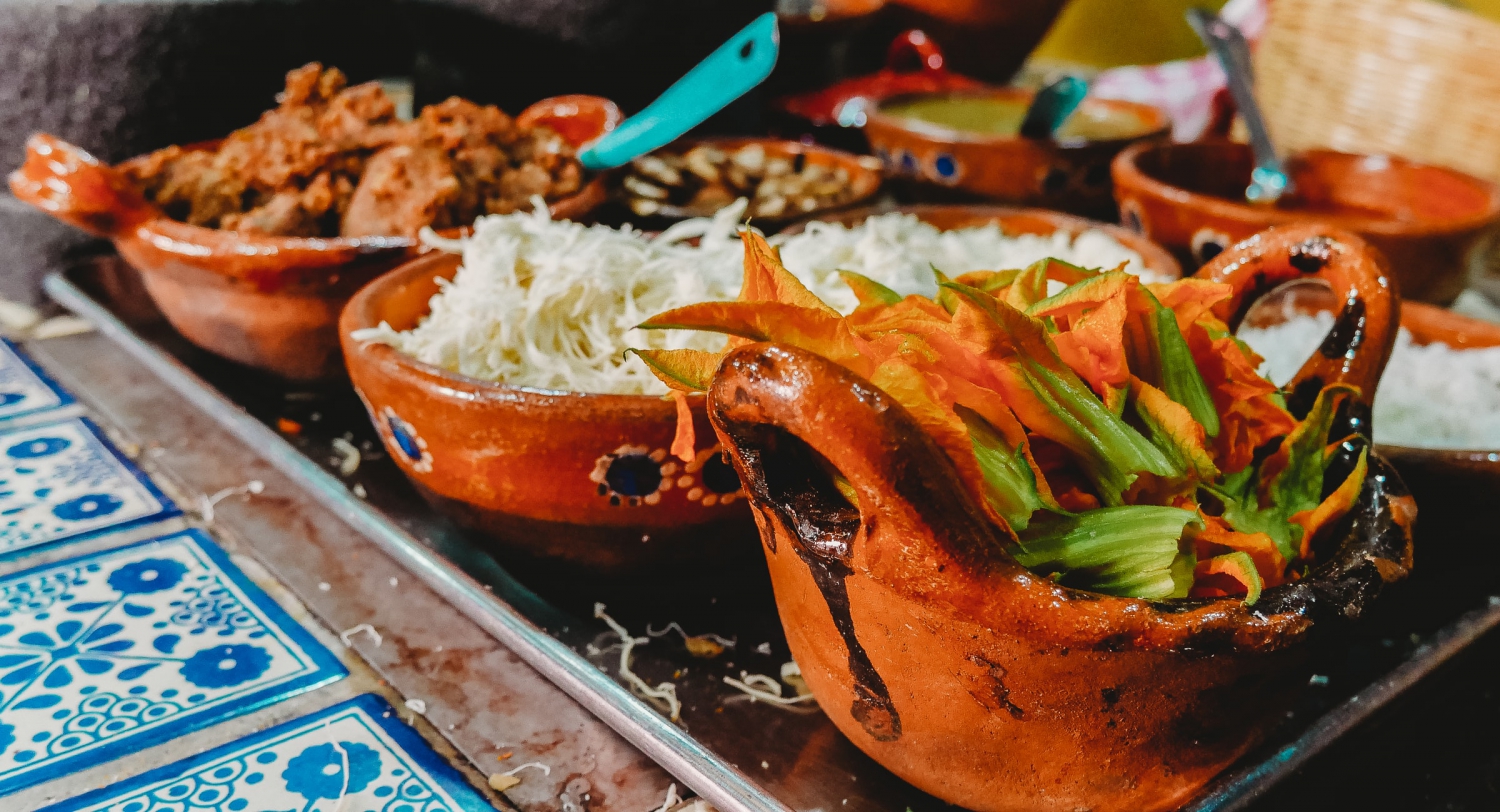 Mexico Food
Due to its unique personality and infinite flavors, Mexican gastronomy was declared in 2010 as a Cultural Heritage of Humanity by UNESCO. And it is that the traditional cuisine of the country has become a seal of national identity that tries to be imitated in international cuisine. Without a doubt, its gastronomy is one of the main references that make Mexico one of the world's tourist destinations.

The basic and representative ingredients of Mexican dishes are corn, coriander, chili, beans, piloncillo, nopal, and tomato. Its sauces are also unmissable, which serve as an accompaniment to traditional dishes, prepared with spices.

Being one of the best-known guacamole. It is a thick sauce of avocado, lemon, tomato, and chili (which in many cases also has onion and coriander). It is a faithful companion to tacos, quesadillas, totopos (corn tortilla chips), or practically anything. Given that Mexico is the world's leading producer of avocado, it is no wonder that guacamole is so popular.

Mexican cuisine constantly rescues its tradition and origins, sources of pride for the natives, with an infinite number of recipes. In restaurants, street stalls, or homemade, there is no more popular Mexican food than tacos.

With a huge local variety of spices and flavors, its authenticity is perhaps what most identifies this cuisine in the world. In addition, it is not necessary to spend a lot to enjoy it, Mexico has to offer the most colorful street stalls and typical restaurants to eat at affordable prices.

Written by:
My Guide Local Expert - Manuel Belerenian
PUBLISHED: Jan 24th 2021 | UPDATED: Jan 24th 2021