Le Chique: The Essence of Contemporary Mexican Gastronomy in the Riviera Maya
Food & Drink
Our Top Experiences and Tours in Mexico:
If youʻre booking your trip to Mexico last minute, we have you covered. Below are some of the top tours and experiences!

Culinary art is a unique manifestation that combines flavors, techniques and traditions to delight the senses. In the beautiful Riviera Maya, specifically in the Azul Beach Resort Riviera Cancun, there is a place that embodies the essence of contemporary Mexican gastronomy: Le Chique. This restaurant, recognized as one of the Best Restaurants of the 50 in Latin America, is a must stop for lovers of good food visiting this paradisiacal region.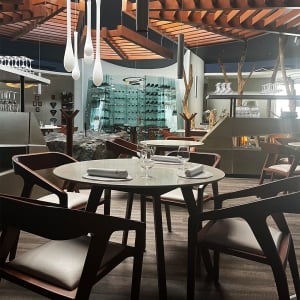 We chatted with Jonatan Gómez Luna Torres, the talented chef and creator of Le Chique. Jonatan, originally from Mexico City, has been awarded countless awards and recognitions throughout his career. He tells us how he started his unexpected journey into the world of gastronomy.
"It's a curious story," says Jonatan. "My best friend and I used to play in a band together. I was the drummer and he played the bass. One day, he decided to quit the band and take up cooking, since his dream was to become a chef. We continued with the band, but one day I got a call from him. He said: 'Hey, I need you to help me.' And I asked him: 'In what?' That's how I entered the kitchen and never came out again."
The story begins when Jonatan was working in Spain, in a period of intense work and opening large kitchens, it was when he decided to return to Mexico with his wife and give life to his wonderful idea: Le Chique. This restaurant represents an amalgamation of his own ideas, a kitchen full of technique and flavor, expressed in a different but authentic way.
What can the diner expect upon entering Le Chique? Jonatan answers us: "Ultimately, Le Chique is a surprise. It's a Mexican kitchen that prides itself on its flavors and traditions. There is no evolution without tradition. Therefore, our flavors are deep and rooted." in our roots, but they are presented in a peculiar way. It's like you see cooking through my own perspective, my way of loving cooking. It's a very personal kitchen, always with a modern touch, a constant search , a surprise, it is culinary avant-garde, but at the same time it speaks of Mexico from its essence. We take you to a conversation where you will get to know Mexico through the hands of the chef and the way we like to cook".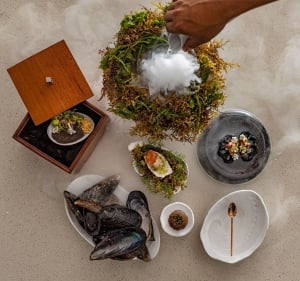 Menu creation at Le Chique is a fascinating process. Jonatan reveals to us that there is a brainstorming session, a day dedicated to creativity. The chef has a very clear and defined idea, but he is also open to inspiration and change. Each dish that is part of the menu is not there as a simple experiment, but has been carefully thought out and elaborated. The creative process from its conception to its arrival on the table implies a long and detailed work.
One of the distinctive features of Le Chique is its close relationship with local producers. Jonatan emphasizes the importance of communication and collaboration with suppliers. For him, closeness and freshness are essential elements. He considers all of Mexico as a huge pantry, but he always looks for proximity to be part of the restaurant's philosophy and discourse. When they bring a specific ingredient, like a chili from Oaxaca to make a mole, they have to make sure it's exceptional. It is a balance between the search for authentic flavors and excellence in quality.
Being included in the list of the 50 Best Restaurants in Latin America is a significant achievement for Le Chique. Jonatan reflects on this: "Being part of a list like that is important and relevan. But more than anything, it's a round of applause for the hard work and all the people who are part of the restaurant. It's a reward for effort, passion , the dedication and the story behind Le Chique. We don't see it simply as a number, but as a recognition of the work that goes into having a restaurant like this."
What are the future projects for Le Chique? Jonatan tells us that the menu is renewed every six months, and at this stage they are celebrating the 15th anniversary of the restaurant with a new menu called "1515". After 15 years, Le Chique feels comfortable and young, ready to continue offering new culinary experiences. Constant creation is part of their discourse and philosophy, which is why they will continue to surprise their diners with new proposals. In addition, there are many additional projects that add to the universe of Le Chique. Jonatan describes his restaurant as a jewel and the epicenter of all his activities.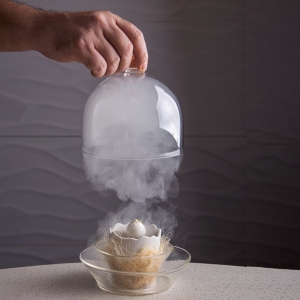 If you are looking for an unforgettable dining experience in the Riviera Maya, Le Chique is the perfect place. Its focus on Mexican tradition, combined with the culinary avant-garde and the passion of its talented chef, will make each visit unique and surprising.