Access to restaurants and hotels inside the Tulum archaeological zone: what you should know before you go
Food & Drink Top 10
Our Top Experiences and Tours in Mexico:
If youʻre booking your trip to Mexico last minute, we have you covered. Below are some of the top tours and experiences! Exploring Tulum National Park: important recommendations.

Tulum National Park, located in the Yucatan Peninsula, is a natural treasure that attracts thousands of visitors every year. With white sand beaches, crystalline waters and an impressive biodiversity, this park is home to a large number of plant and animal species that make it unique in the world. Within the park is the Tulum Archaeological Zone, which is one of the most visited Mayan sites in Mexico. The Tulum Archaeological Zone is located on a cliff overlooking the Caribbean Sea and was one of the main Mayan ports in the post-classic period. The archaeological zone has impressive ruins, such as El Castillo and the Temple of the Frescoes, which offer a breathtaking view of the ocean. Here are some tips that are important to make your visit easier:

Access

:

To ensure that this natural wonder remains in good condition, new measures have been implemented to protect biodiversity and enhance the visitor experience. Caring for the environment is the responsibility of each and every one of us, and Tulum National Park has taken the initiative by implementing new measures to preserve its natural beauty.

One of the main measures that have been implemented is the restriction of vehicular access in most areas of the park. From now on, access will only be allowed by bicycle or on foot, and it will be possible to enter by motorcycle or car as long as visitors leave their vehicles in the designated parking lot inside the park, as parking on public roads will not be allowed in this area.

In addition, another important fact is that access to the park will only be allowed to those people who have made a reservation for any type of activity or service within the area.

It is very important to take into consideration for all those visitors who want to go to eat at some of the restaurants or beach clubs located inside the Tulu National Park.

Don't forget to make your

reservation here

before you go.

Ramon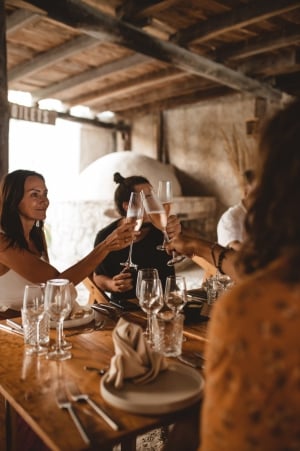 Kogure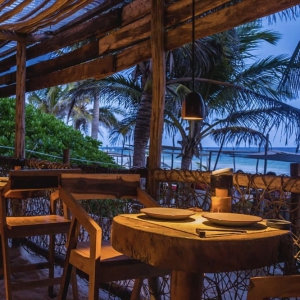 General recommendations:
When visiting the Tulum Archaeological Zone, it is important to wear comfortable clothing and appropriate footwear, as the terrain can be uneven and the archaeological zone is quite extensive. It is recommended to bring sunscreen, water and some snacks for the road. It is also important to follow the rules and recommendations of the archaeological site, which include not touching the Mayan structures, not smoking or drinking alcohol, and staying on the marked trails.
Tulum National Park is a must for those who want to experience all that Mexico has to offer in terms of nature, culture and history. By following these recommendations you will not only enjoy the park in an orderly and respectful manner but you will also be helping to take care of the ecosystem of a Protected Natural Area.