Holbox: a rainbow inside a black hole
Adventure Editorial Inspiration Lifestyle Mini Break Retreats & Relaxation
Our Top Experiences and Tours in Mexico:
If youʻre booking your trip to Mexico last minute, we have you covered. Below are some of the top tours and experiences!

There is a magical point on Earth where

the waters of the Gulf of Mexico and the Caribbean embrace and become the same sea

. This majestic place has not yet been exploited by tourism like all the others that are part of the Riviera Maya, but little by little tourists begin to visit it more. Let's just say

it's still a secret ... but poorly kept.


Holbox Island, Mexico
Credit: twenty20photos
For some unknown reason, it was named by the Mayans as
Holbox
(pronounced hole-bosh), which means "black hole";
perhaps they were seeking to chase outsiders away and keep this paradise hidden
.
Getting there is not easy for the common tourist: you can rent a private plane at the Cancun airport that will take you to the island directly or take a taxi that in less than 2 hours will leave you in
Chiquilá
, a small port where every 30 minutes leaves a ferry to
Holbox
.
It honestly sounds a lot more complicated than it actually is.


Whale Shark
Credit: twenty20photos
When you get off the ferry you will see
the blue of its waters, palm trees, streets covered with murals, beautiful sunsets and especially sand
. Why? Simple:
Holbox does not have paved streets
. In
Holbox
there are no noisy cars that are used for private or public transport. If you want to move there are 3 options: walking, golf carts or bicycles. That is, in part, what makes
Holbox
something magnificent and unique: to think that you are less than 2 hours from Cancun, which is full of music, businesses, tourists, lights, vendors ... and then
Holbox, with its peace, its views, the calm with which the sea and the locals move
.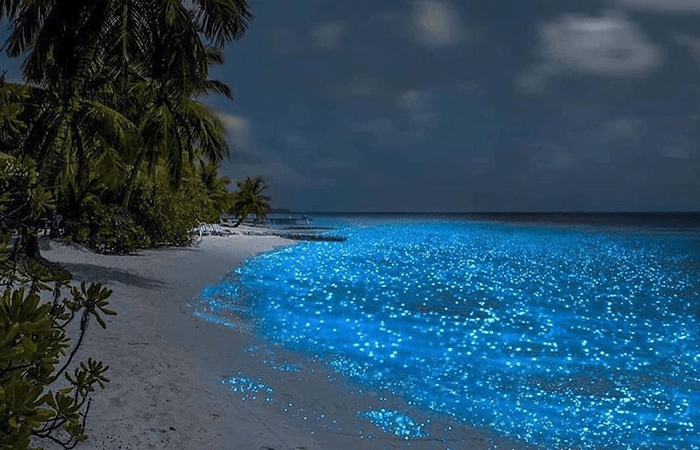 Bioluminescence in Holbox
Credit: cancun.org
If this is not enough to make you want to know it, there is more:
between June and September
the largest fish in the world,
the whale shark, visits the island and lets you swim with it
; you don't have to worry: it only eats phytoplankton, so it's impossible for it to find you appetizing.
In these same months, bioluminescence occurs
, which is a nocturnal phenomenon where tiny marine organisms when colliding with each other and the sand, emit an almost
neon light of silver, blue and green colors, near the seashore
, as long as the moonlight does not fall on the water.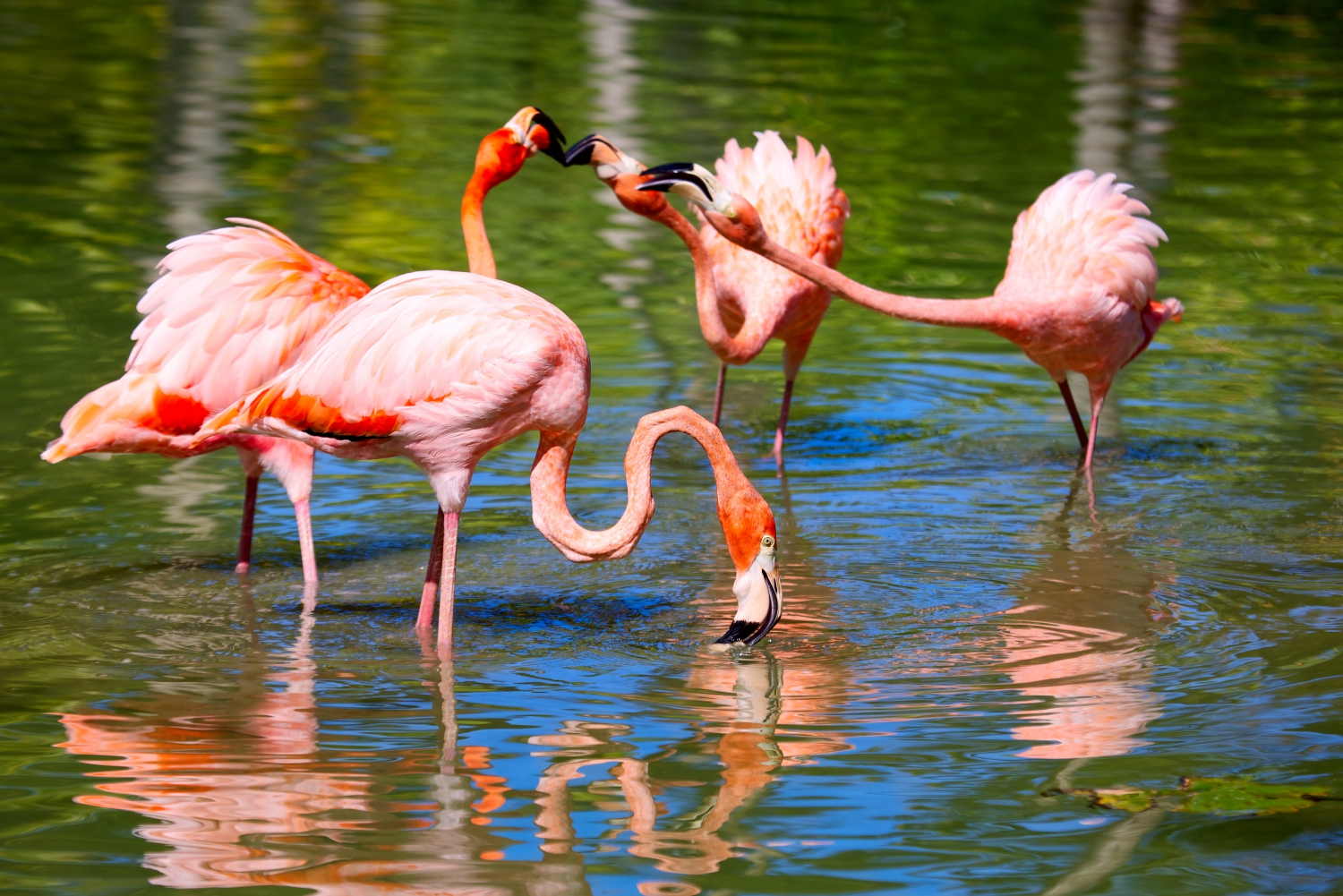 Pink Flamingos
Credit: dibrova
You will also find local people who will offer you an incredible tour that you cannot miss: the
Three Islands Tour
, where you will take a boat (if that day you are lucky, the
dolphins
will accompany you, but we do not promise) that will make 3 stops; first you will get to
Isla Pájaros
, with more than 150 species of birds, among them is the
white pelican and the pink flamingo
, which is emblematic of
Holbox
and a favorite with tourists. Then you will go to
Isla Pasión, an incredible island full of fantastic flora
that you can visit while walking on the seashore. And finally the most special site:
Yahalau, which is an incredible cenote with crystal clear water and a sacred place for the Mayan culture
.
On this island there are luxury but small hotels, as well as beautiful hostels at affordable prices.
Here you will find a different tourism, quiet, respectful of nature, delicious food and a lot of peace
.
Check our
Hotel
,
Restaurant
and
Experiences
sections to see the options we recommend and
enjoy Holbox with the best selection that only My Guide Mexico offers you!