Cozumel: much more than white sand and blue ocean
Adventure Arts & Culture Editorial Inspiration
In the Riviera Maya, south of Cancun and a ferry ride from Playa del Carmen, you will find another wonder of the Caribbean:
Cozumel
.
This island is famous for its soft white sand, tropical climate regardless of the time of year, being the second busiest cruise port in the world and above all:
snorkeling or diving
, but if this is not enough to convince you to visit it, continue reading…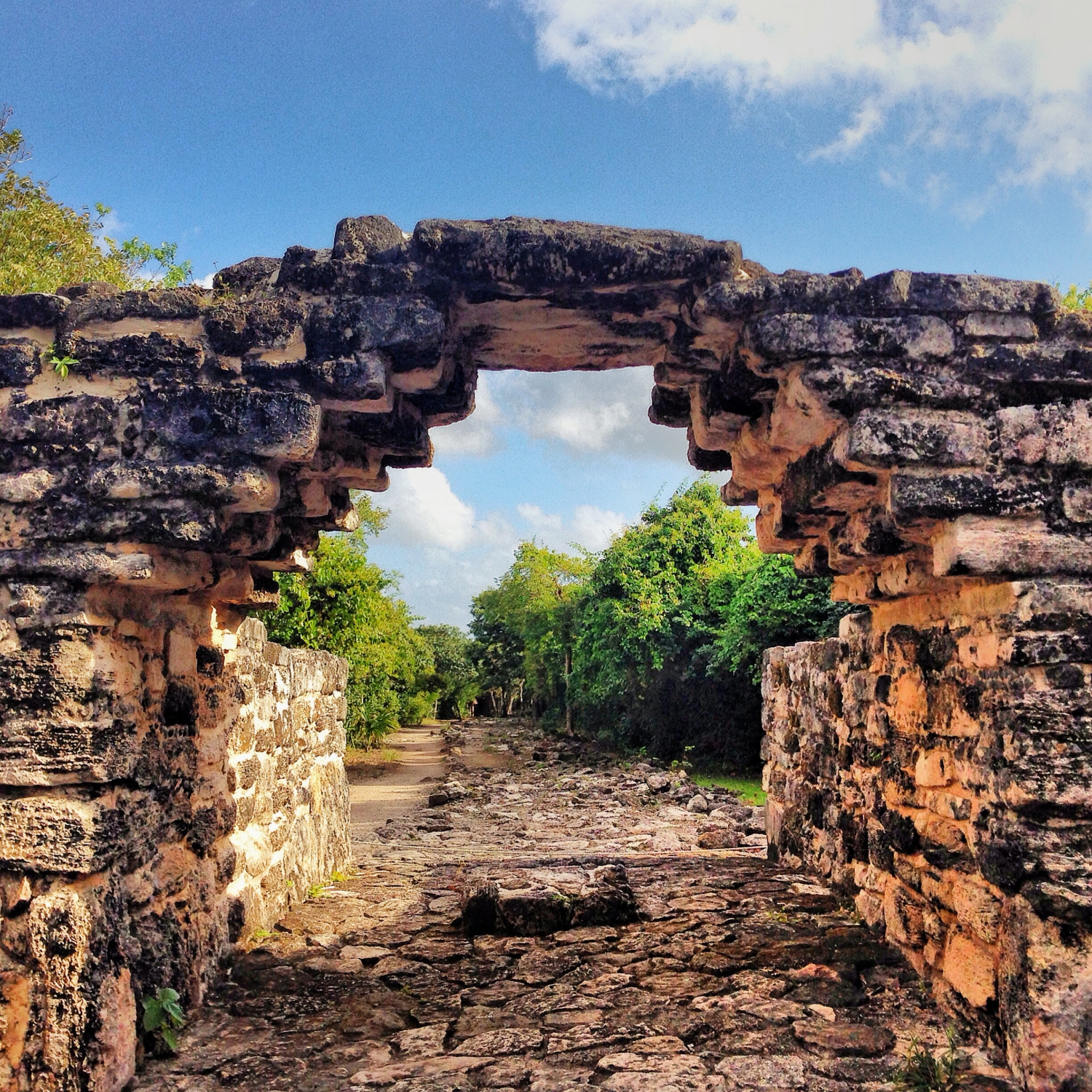 Entrance to San Gervasio
Credit: twenty20photos
This island became the sanctuary of the
goddess of the moon, fertility and birth: Ix Chel
. We know that the Mayans made long pilgrimages to reach Cozumel and demonstrate their devotion to the goddess. Today the ruins can be visited at the
San Gervasio
archaeological site
.
In 1511 a Spanish boat bound for the Dominican Republic was shipwrecked in what is now Quintana Roo.
Gonzalo Guerrero, a surviving sailor from the shipwreck, was enslaved by the Mayans
, but little by little he gained their trust and eventually
became leader of the Mayan army and even married Zazil Há, daughter of Nachán Ka'an, Lord of Chetumal
. Thanks to this marriage, Gonzalo is known as
the father of miscegenation
, since his children are recognized as the first people born from the union of a European and an indigenous woman in Mexico.
Also in
Cozumel the first Christian mass was celebrated in what is now known as Mexico
, with the arrival in 1518 of the
Spanish capital Juan Grijalva
.
Ten thousand Mayans inhabited the island in 1520,
but smallpox arrived with the Spanish crews and by 1570 there were only 186 men and 172 women left
.
Thanks to the
Caste War
, the island began to repopulate and managed to
consolidate economically due to the abundance of sapodilla trees
, from which the sap of this was used as a
base for chewing gum
, which by the 19th century was already a popular product worldwide.
In 1861 the president of the United States,
Abraham Lincoln, tried to buy the island to relocate the recently freed slaves
, but Benito Juárez, president of Mexico, refused.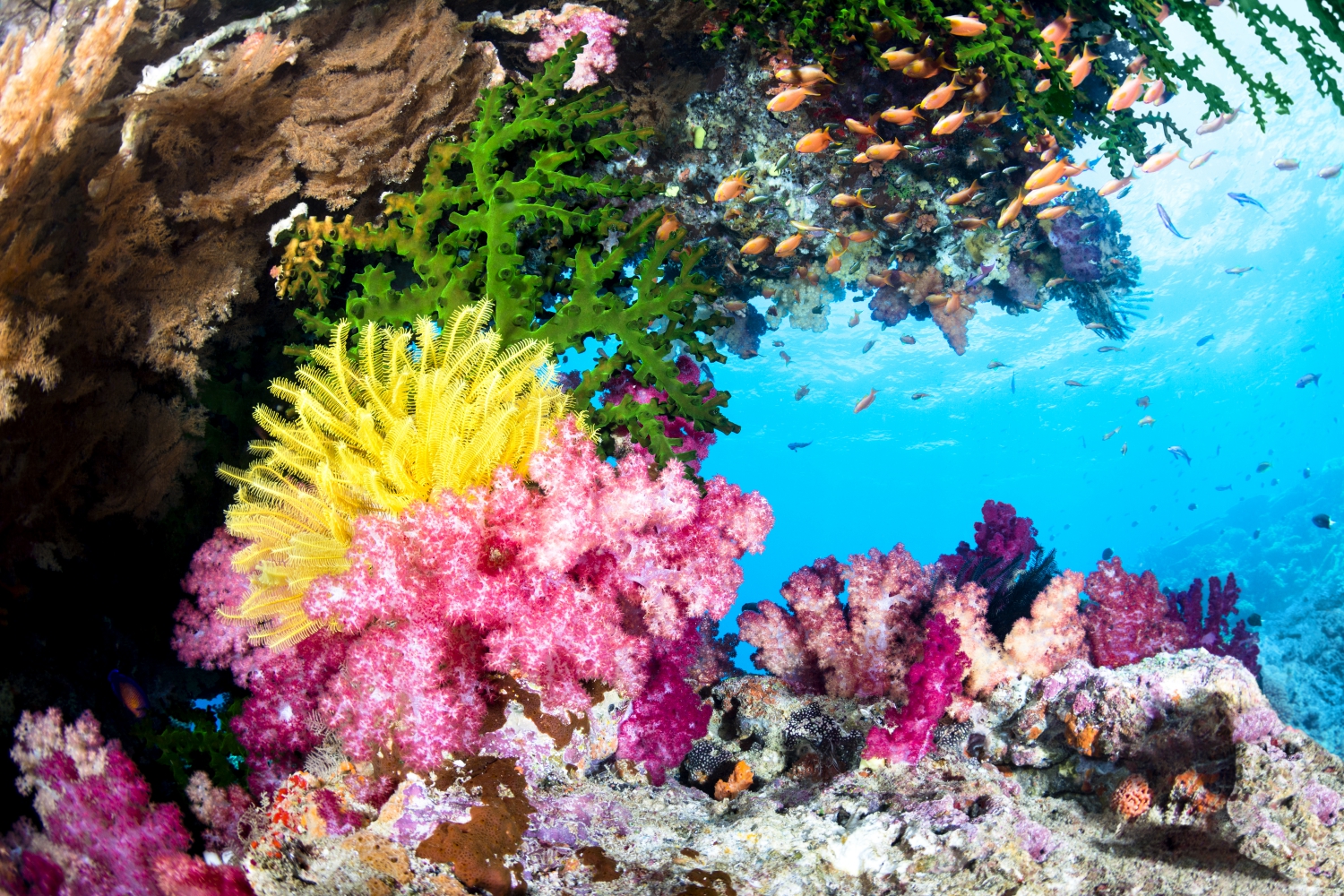 Coral reef
Credit: joebelanger
The popularity of Cozumel began to grow among diving enthusiasts:
the water is so crystal clear that it has up to 60 meters of visibility, the average temperature of this is almost 27º Celsius and its reef system is the most largest on the continent and home to more than a thousand marine species
. In the center of Cozumel you can find the Monument to the coral reefs.
Much of the island is covered in mangroves and more than
13 endemic species of animals live there
.
All these historical wonders and much more, is what you will find when visiting the island of Cozumel, what are you waiting for? With
My Guide México
you can make reservations for
hotels
,
restaurants
and
events
. Take advantage and
start planning your trip to the Riviera Maya with us!