5 boutique hotels you must visit in the Riviera Maya
Editorial Hot List Inspiration Lifestyle Retreats & Relaxation
We love boutique hotels, why? They have incredible styles and designs, with a unique personality and being more exclusive, they not only
guarantee you to have better service from the staff, but also an incredible location with the most trendy places just a few steps away
. This type of hotel is usually one more experience on your trip, it is not only the place where you throw your bags and only return to sleep.
The Riviera Maya has many of these cozy hotels and we will tell you about our favorites:
1. La Valise Tulum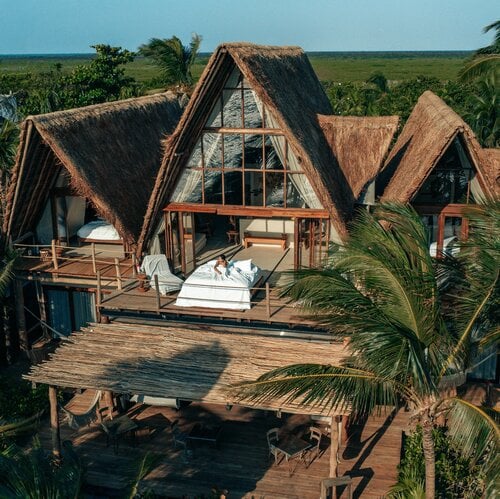 Credit: avalisetulum.com
This luxurious boutique hotel in Tulum is between the jungle and the beach, with impressive views, making it a Caribbean paradise. It only has 9 rooms, so you will never have to worry about it being noisy or because the pool is full, which, by the way,
has an exceptional view of the jungle on one side and the ocean on the other
. This place will make you feel that you are in a remote and peaceful corner, but at the same time you will be very close to shops and restaurants. Super recommended for couples who want a more intimate experience and absolute relaxation.
2. Hotel Cielo Playa del Carmen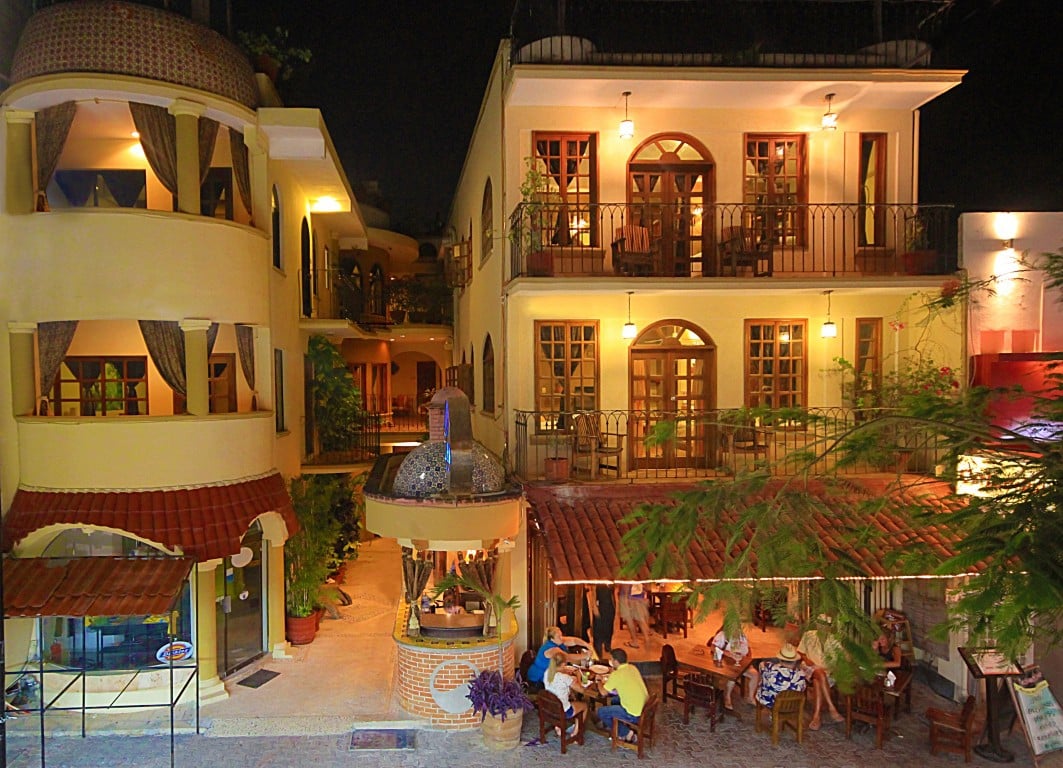 Credit: hotelcielo.com
This beautiful hotel has a classic Mexican style, which is already difficult to find. The staff is super friendly and will always give you suggestions on restaurants and bars to visit. It has 18 comfortable rooms and is
a few steps from 5th Avenue and just one block from the beach
. It has a rooftop terrace where you can sit and watch the turquoise of the Caribbean. On the ground floor is Carboncitos, a famous restaurant bar that has been serving typical Mexican food, traditional Mayan dishes, seafood, BBQ, and even vegetarian options for more than a decade. You will hardly find something to eat here and you only have to go down a few floors! Click
here
to book now!
3. Beloved Playa Mujeres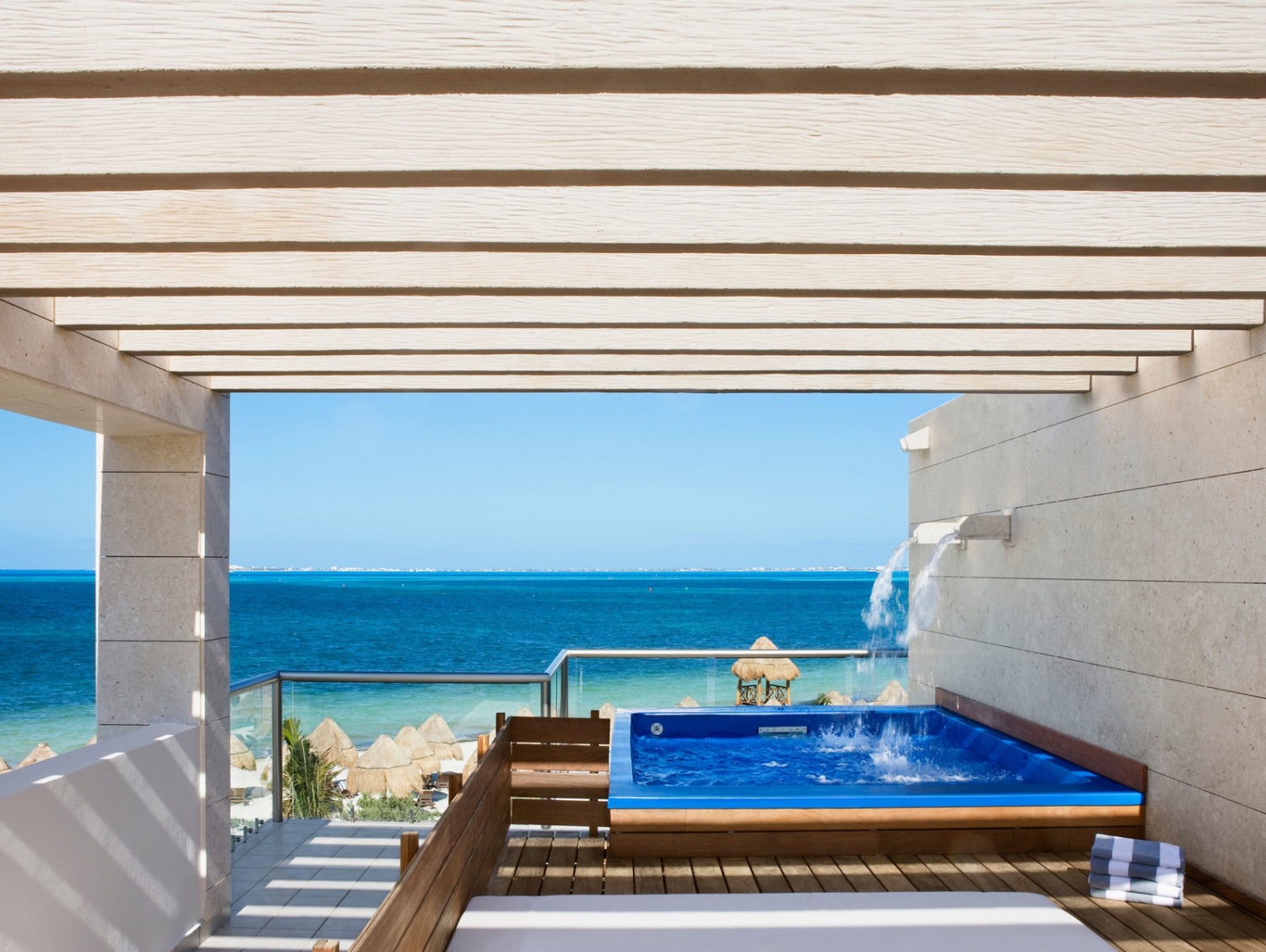 Credit: belovedhotels.com
In this hotel you will find the best of two worlds: the intimacy of a boutique hotel with only 109 rooms but with the advantages of being all-inclusive, so forget about having to bring a bracelet to get food or alcohol.
Here the attention is so personalized that there is even a pillow menu
. The rooms are spacious and elegant, the bathrooms are in marble and have a Jacuzzi with hydromassage. It has three pools, one of them with a bar and incredible ocean views. They do not accept children so this place is ideal for traveling as a couple or with friends.
4. Villas El Encanto Cozumel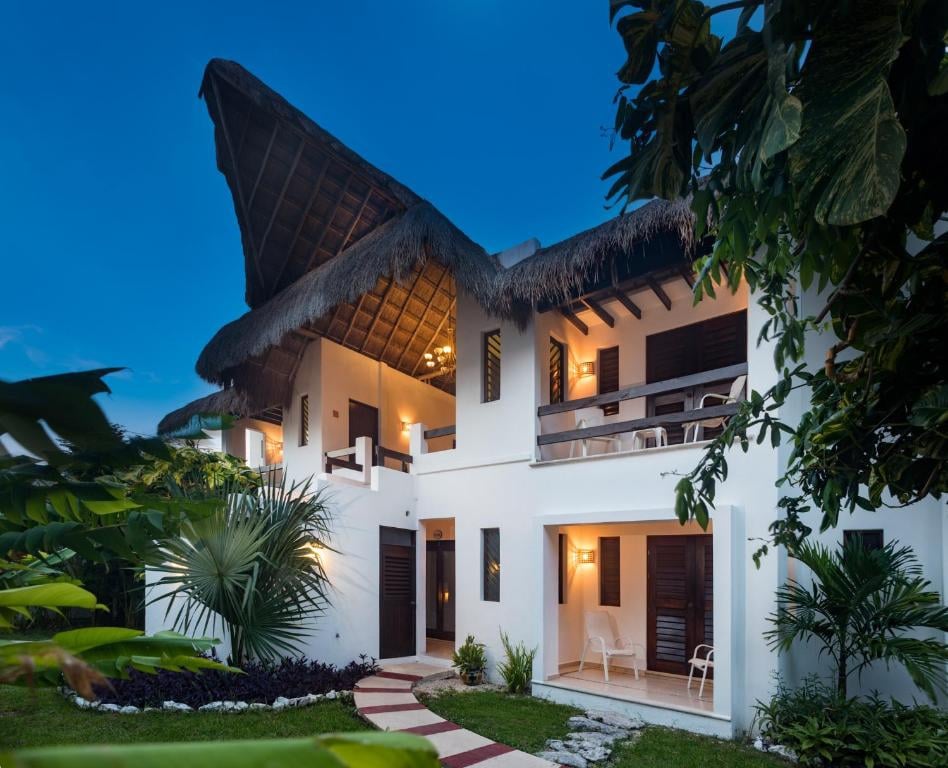 Credit: villaselencantocozumel.com
With only 10 rooms, this hotel will make you feel at home. Some rooms have balconies and other patios, and some include a full kitchen in case cooking is your thing. This business personally run by its owners, is
surrounded by tropical gardens and has a hammock area where you can lie down and enjoy the Sun
. It is also close to everything you need: 2 blocks from the beach and 5 from downtown, where you will find the best places to shop and eat delicious.
5. Seven Boutique Apartments Cancun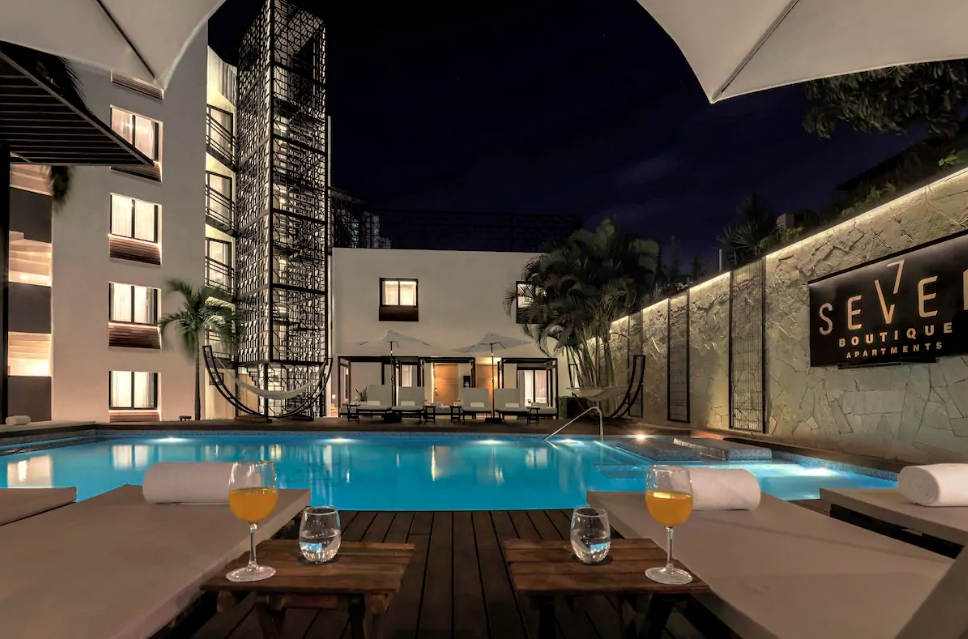 Credit: sevenboutiquecancun.com
Here you will find something different from all the other boutique hotels we are talking about, but not bad for that: the rooms are planned as small apartments; They come equipped with a full kitchen, a workspace, new televisions, and everything you need to feel at home. They have a
modern, chic and elegant design, with a great location in downtown Cancun
. There is no restaurant but with very little walking, you will find many options. Do you want to have a drink? Don't worry: there is a poolside bar, what more could you ask for?
If you want to see even more options, don't forget to check our hotels section! In My Guide you will find exclusive packages in
lodgings
,
restaurants
,
experiences
and
events
. Everything to make your visit an incredible moment.