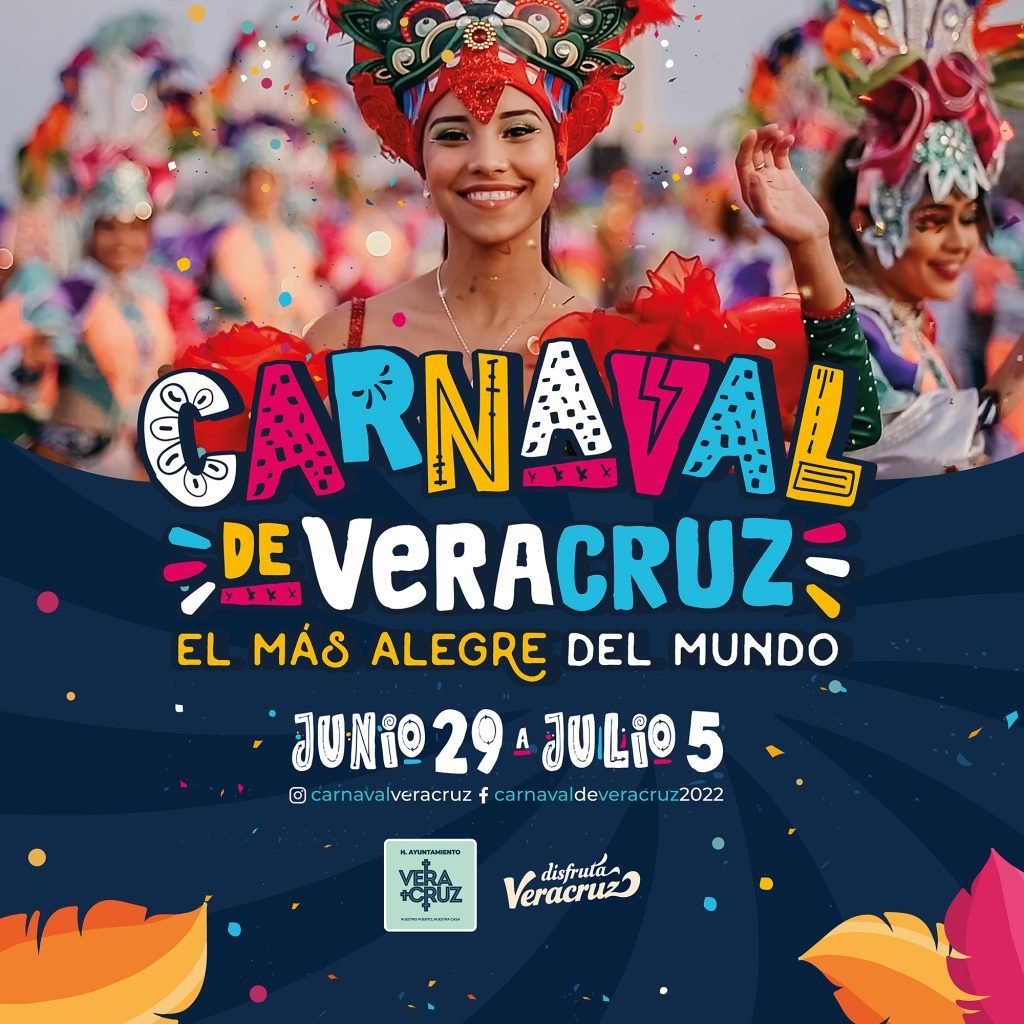 Veracruz Carnival
Thu Jun 29th 2023 to Wed Jul 5th 2023
---
Mexico
,

Centro de Veracruz

,

Veracruz
https://www.myguide-mexico.com/events/veracruz-carnival
VISIT WEBSITE
Event Details
The Veracruz Carnival is considered the most important carnival in Mexico. In its 99th edition, the official dates of celebration are from June 29 to July 5, 2023. During nine days its famous parades, full of color and joy, take place. An authentic Jarocha party in which the main days are the following:
June 29 is the first event of the festivities, which begins with a 'Rumbata' from the Tranvía del Recuerdo, advancing on Independencia Avenue to the Zócalo of the city. There, the traditional 'Quema del Mal Humor' (Burning of the Bad Humor) takes place, which represents a public and current character that is hated by the people of Jarocho.
From July 1 to 5 there are parades with a musical and festive atmosphere. People of any economic or social condition participate. It is a party made by all and for all.
On July 5, the carnivals end with the Burial of Juan Carnaval in the Zócalo, where his testament is read. It is a sarcastic and ironic text that usually alludes to Mexican politicians, so that they do their job better.
Curiosities
The Carnival of Veracruz is one of the most important in the world and for many it is 'The Happiest in the World' with its comparsas, costume contests and the election of the queens.
Its beginnings date back to the 19th century, when it was celebrated as a masquerade party with costume balls in the best salons of the city. Since 1925, the carnivals have been organized by the Veracruz Carnival Steering Committee.
Today this carnival has consolidated as the largest carnival in Mexico where pride and tradition are combined. It is the second in importance in Latin America, after the Carnival of Rio.
During the festivities, great dances and masked parties are organized, and the traditional 'danzón' of Veracruz folklore is performed. Its music from harps, marimbas and guitars floods all the festivity, being this one the most popular of the place.
During these dates, Puerto Jaracho dresses up to receive thousands of people from all over Mexico and abroad.
Tips
The program includes Palenque, a complete cast of national and international artists of various genres.
Free dances are organized along Avenida 5 de Mayo, festive events in which jarochos and tourists alike participate.
Folkloric and musical groups, singers and bands gather in the city's zócalo.
The vehicular traffic is very intense during these days, the car is not the best option to move around Veracruz. It is advisable to use public transportation (cabs and buses).
Remember to make your hotel reservations months in advance since it is difficult to find lodging months before the Veracruz Carnivals.
Info: The city of Veracruz has the largest commercial seaport in Mexico. It is a city of half a million inhabitants located 90 kilometers from the city of Xalapa and 400 kilometers from Mexico City.
More information: www.veracruzmunicipio.gob.mx