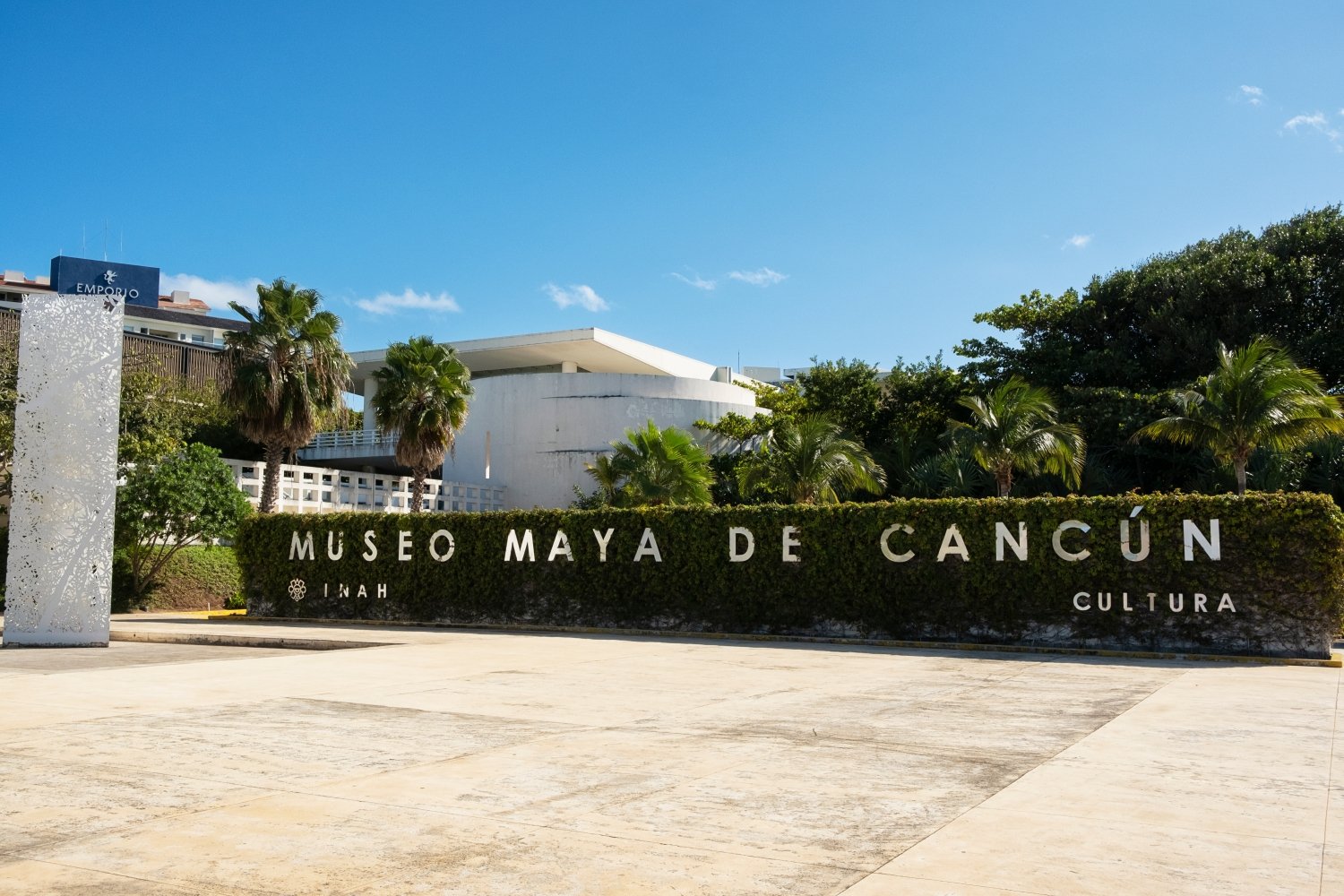 Tourist Activities in the Mayan Museum of Cancun
Mayan Museum of Cancun and San Miguelito Archaeological Zone.
Tue Nov 21st 2023 to Sun Dec 31st 2023 at 09:00 until 18:00
---
Mexico
,

Blvd. Kukulcán km. 16.5

,

Zona Hotelera de Cancún

,

Cancún
https://www.myguide-mexico.com/events/tourist-activities-in-the-mayan-museum-of-cancun
Event Details
If you have already decided to visit Cancun, and you are passionate about history and culture, the Mayan Museum of Cancun is one of the must-see places you must visit and you can find it near the Hotel Zone of Cancun, Mexico. It was inaugurated in 2012 and is one of the most important museums in the region.

The museum aims to preserve and showcase the culture and history of the Maya, one of the most important civilisations of Mesoamerica. The museum's permanent collection has more than 350 archaeological pieces, including ceramics, stelae, sculptures, obsidian and jade tools, as well as human skeletal remains.

The exhibition is organised into three thematic rooms. The first room presents the history of the Mayan culture, from its origins to the arrival of the Spanish. The second room focuses on the daily life of the Maya and their economic activities, such as agriculture and trade. The third room focuses on Mayan mythology and religion, and shows the importance of the gods and rituals in the life of this culture.

In addition to the permanent collection, the museum also houses temporary exhibitions that deal with themes related to Mayan culture and its influence on today's society. So you have to live this experience and enjoy the best cultural activities in Cancun during your visit.

Therefore, the Mayan Museum of Cancun is a highly recommended date for those interested in the traditions and history of Mexico, but for those who want to complement their visit we also recommend an excellent way to take advantage of this tour and visit the Flor de Lis restaurant, as it preserves the traditions of Mexican regional gastronomy, and in every bite you can perceive the Spanish and indigenous influence within these dishes. Don't hesitate any longer and book to win your experiences!

Where?
Blvd. Kukulcan km. 16.5 esq. Cucumate
Cancun Hotel Zone
ZIP CODE 77500
Cancún, Benito Juárez, Quintana Roo

When?
Hours and costs
Tuesday to Sunday from 9 a.m. to 6 p.m.
General admission: $85
Sundays free (Mexican) Free admission for children under 13, students, teachers and senior citizens.