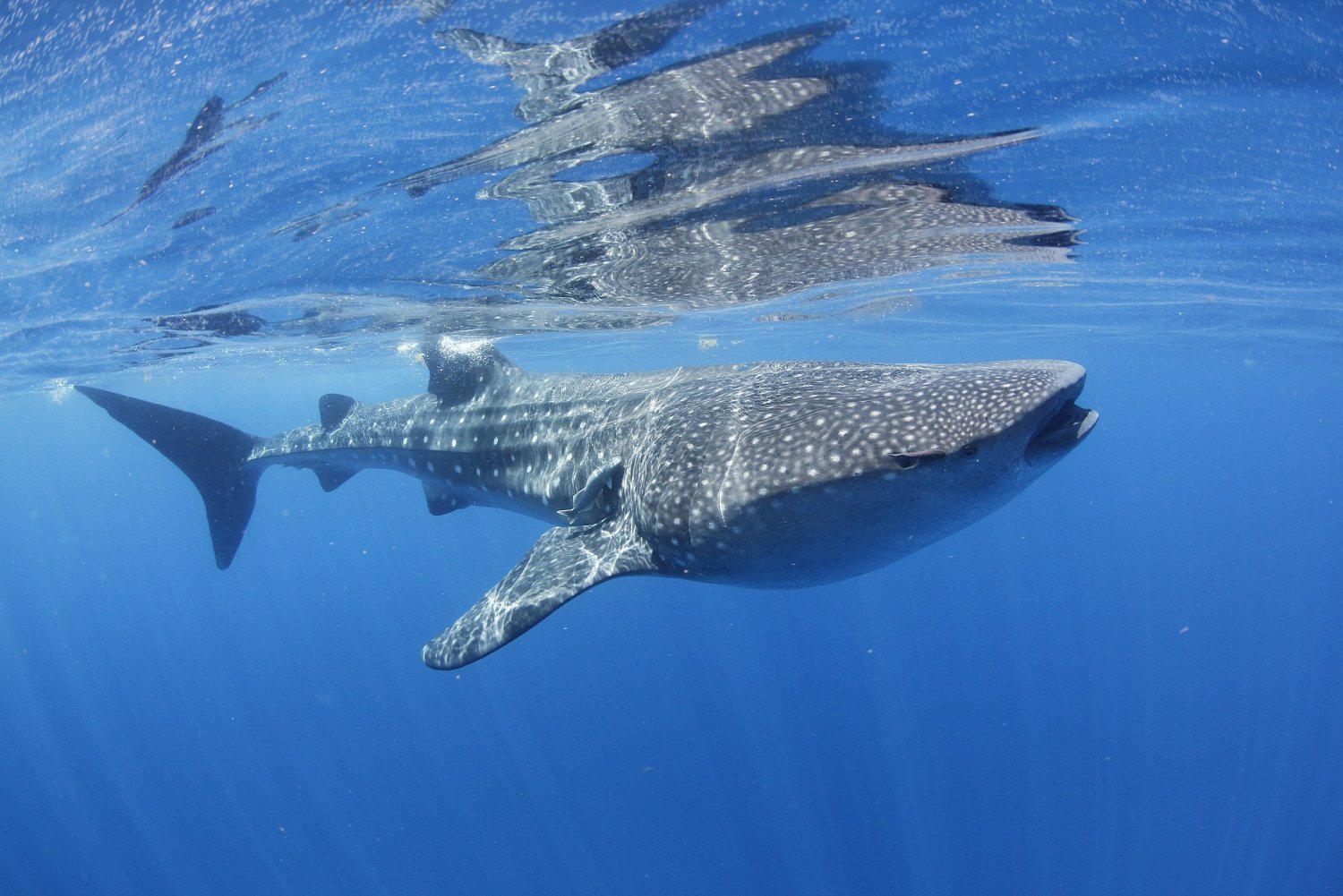 Snorkel WorldWide Presents: Snorkel Tour With The Pelagic Whale Shark
Wed Jun 23rd 2021 to Sat Sep 4th 2021
---
Mexico
,

Carretera a Sam Km. 4.1

,

Smz 86 Mz 9, Lote 4, Punta Sam

,

Punta Sam

,

Quintana Roo
https://www.myguide-mexico.com/events/snorkel-worldwide-presents-snorkel-tour-with-the-pelagic-whale-shark
BOOK NOW
Event Details
Whale Shark Snorkel Tour
Isla Mujeres/Cancun
(Where Dreams Meet Adventure)
This is a fast-paced, morning Whale Shark snorkel adventure that goes to open water, and once the Whale sharks are located the snorkeling begins. Snorkelers will have an experience of a lifetime as you snorkel alongside the largest fish in the ocean the Pelagic Whale Shark.
We´ll spend around 2.5 hours snorkeling and swimming with the whale sharks with a certified guide at all times. With a little luck, we´ll get to see some manta rays, too! A 2nd site to snorkel (Isla Mujeres) is featured after this epic Whale Shark adventure as a wind-down time and a final snorkel before the tour ends.

Note that June 13th, 2021 - September 1, 2021, is our favorite time to visit Cancun/Isla Mujeres and see the most Whale Sharks. Our current record is 103 Whale Sharks in open water at one time. It is a once-in-a-lifetime adventure.

The fast-paced vessel ensures our early arrival in open water before other boats fill in for the daily round. After snorkeling with the Whale Sharks, we´ll stop at the north beach of Isla Mujeres for a delicious shrimp ceviche, guacamole, and chips.

Transportation:
If you need transportation, we´ll pick you up at your hotel's lobby in one of our comfortable, modern, air-conditioned vehicles at 5:30 am in Playa del Carmen and 6:00 am in Cancun. From there, we´ll take you to Punta Sam Marina for registration where you will board our vessel the "Santa Maria II" to depart for your snorkeling adventure.

Recommended Gear:
Wear a Rashguard or Wetsuit for snorkeling with the Whale Shark.
Snorkel WorldWide Inc. asks due to coral health ONLY reef-safe sunscreen on-board which means (no octinoxate, no oxybenzone).
If it's a Group trip you're after, we have a Boat specifically for groups and private tours which leaves also at 7:30 am with just your guest/family and friends

What's Included
– All fees
– All taxes
– Tour guide in your language
– Bottled water
– Soft drinks
– Beverages
– Lunch (Ceviche)
– Full snorkel gear
– Life jackets

Whale Shark Departure Tour TIMES:7 am- 12:00 PM ( From Isla Mujeres Marina)
7:30 am - 12:30 PM ( From North Cancun Punta SAM Marina)
Pre- Arraigned Transportation Pickups from Tulum & Playa Del Carmen are at 6 am from your hotel to ensure a 7 am departure from Punta Sam.