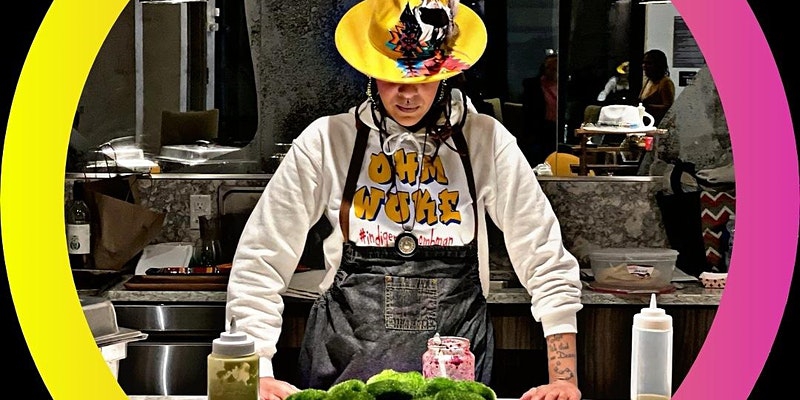 Ohm Woke in The Kitchen
With Chef Sheena SheWins in Tulum Mexico
Fri Apr 23rd 2021 at 18:30 until 20:30
---
Mexico
Mexico
https://www.myguide-mexico.com/events/ohm-woke-in-the-kitchen-with-chef-sheena-shewins-in-tulum-mexico
BOOK NOW
Event Details
Best events in Mexico

Online event

Chef Sheena SheWins will be CELEBRATING HER BIRTHDAY IN TULUM MEXICO!!

Embark on the journey with Chef Sheena SheWins and friends as she celebrates her birthday in Tulum, Mexico! This will be the ULTIMATE INTERACTIVE COOKING EXPERIENCE! The menu is going to be FIRE! Enjoy laughter, fun stories, good vibes, and a great meal!

March 26th Menu TBA: Ohm Woke in the Kitchen w/Chef Sheena SheWins The Taste of Mexico! Chef Sheena SheWins will be cooking LIVE from Tulum Mexico

Here's how it works, All participants will be provided a grocery list and instructions on how to get prepared for the class via email. If you are in the Dallas DFW area you will have the option to have an Ohm Woke team member grab your grocery items and have them delivered to you at a small cost (make sure you request this service no later than a week prior to the class). The event will take place LIVE on ZOOM and all participants will be provided with the zoom meeting information the DAY OF the class so check your emails (any attendees wanting to get in after 6:40 pm will be provided the recorded version NO REFUNDS). If you are going to have more than one person in the kitchen with you ALL persons must have purchased a ticket Please be KIND enough to have all of your guests purchase tickets. Invite your friends, family & coworkers. Be sure to grab your cocktail/Mocktail of choice and let's get ready to COOK!